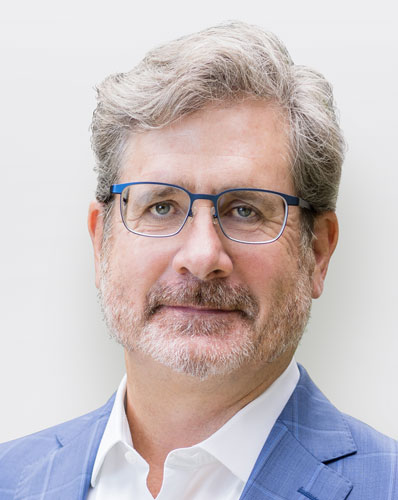 John Lee is the President of 16Rock. His Wall Street career started at the Chase Manhattan Bank in its analyst credit training program. After four years at Chase, Mr. Lee attended Columbia Business School where he majored in Finance. During business school, Mr. Lee sponsored a corporate re-capitalization of a growing professional staffing business. After less than a year of owning the business, Mr. Lee and his partners sold the business to a NYSE public company.
Shortly after completing the sale, Mr. Lee joined Donaldson, Lufkin and Jenrette as an associate in the Mergers and Acquisitions department. While being exposed to a variety of disciplines and industries, Mr. Lee spent most of his time focused on merger activity in the media and telecommunications industry globally. During Mr. Lee's time at DLJ (and through its acquisition by Credit Suisse First Boston) Mr. Lee was actively involved in merger activity in excess of $100 billion.
After more than a decade of banking and investment banking, Mr. Lee returned to his entrepreneurial roots and co-founded 16th Amendment Advisors LLC (16th Amendment) with Jed McCarthy. The primary focus of 16th Amendment is to manage the partner's private money, as well as, provide high-end separate account management in the municipal bond market. At 16th Amendment, Mr. Lee oversees all aspects of the firm except for trading and investment – that is financial, operating, compliance and administration, as well as, client facing matters.
Mr. Lee has a BA in History from Boston College and an MBA in finance from Columbia University. He is a member of the advisory board of the Cancer Support Team of Westchester, a Westchester County based non-profit focused on professional nursing and social work services for families and patients suffering from cancer.
Proprietary and Confidential