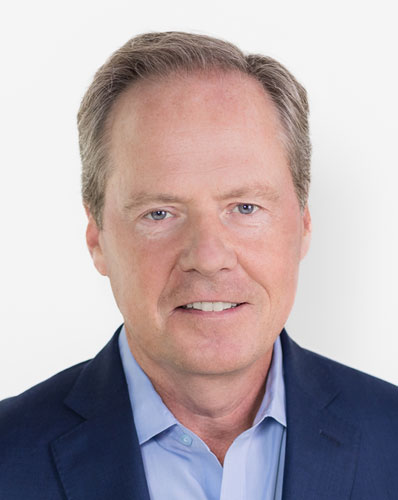 Jed McCarthy is the Chief Executive Officer at 16Rock. He has a long history as a municipal bond professional. Right out of college he started his career at L.F. Rothschild & Co. on the municipal bond underwriting desk where he became a Senior Vice President. At Rothschild he also spent time on the corporate bond syndicate desk at a time when taxable municipal bonds were becoming more prevalent.
After leaving Rothschild, he co-founded the broker-dealer Prager McCarthy & Sealy. Prager McCarthy & Sealy started as a regional firm headquartered in San Francisco specializing in senior managing bond issues for the majority of the higher education clients in California, including Stanford University and the University of Southern California. From there, the firm grew to become a national firm with six offices across the country managing underwritings for a diverse group of issuers in different sectors of the market. Mr. McCarthy was directly responsible for all trading, sales, underwriting, and arbitrage activities at the firm, managing trading desks in both San Francisco and New York City.
Mr. McCarthy co-founded 16th Amendment Advisors focusing on trading and portfolio management. Here, he has grown the firm's footprint in both the tax-exempt and taxable municipal space, establishing the firm as an important counterparty to the municipal bond dealer community. At 16Rock, he is still actively engaged in portfolio management along with his broader responsibilities as CEO of the firm. He is widely known in the industry and recognized for his experience of many years both on the "sell' and "buy" sides of the industry.
Mr. McCarthy earned an AB degree in Economics from Brown University. He was previously a member of the Investor Advisory Board of the Municipal Securities Rulemaking Board (MSRB).
Proprietary and Confidential